All items available for purchase through PayPal. Shipping is $3.50 for each item domestic, $7.50 international.
Thank you for supporting our artists!
DAN COHEN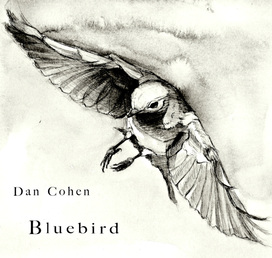 Bluebird CD
$13.99 (+S/H, domestic):
International: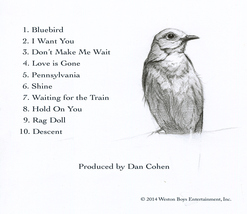 ---
Women's Bluebird T-Shirt
$20.00
Sort of a powder/baby blue. Design in black. 100% cotton American Apparel shirts. Super comfy. These run small, so order up a size. Great to wear for hanging out, cooking, making cool hand gestures, etc.
Small:
Medium:
Large:

International orders:
Men's Bluebird T-Shirt
$20.00
Navy blue. 100% cotton. Super soft and comfortable. These are slightly fitted, but not crazy hipster skinny. These sizes run a tad small. These are also excellent shirts for hanging out, posing for pictures for friends' websites, making silly faces, eating tacos, etc.

International:
Dan Cohen's first solo album, Dan Cohen
US: $10.00 + $3.50 S/H  
International: $10.00 + $7.50 postage

---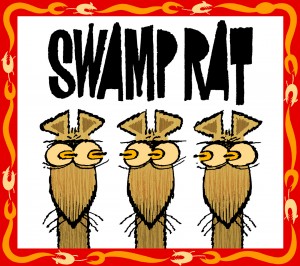 SWAMP RAT! Sensational country/jazz/blues trio featuring Dan Cohen, Derek Mixon, and James Cook!
US: $10.00 + $3.50 S/H 
International: $10.00 + $7.50 postage